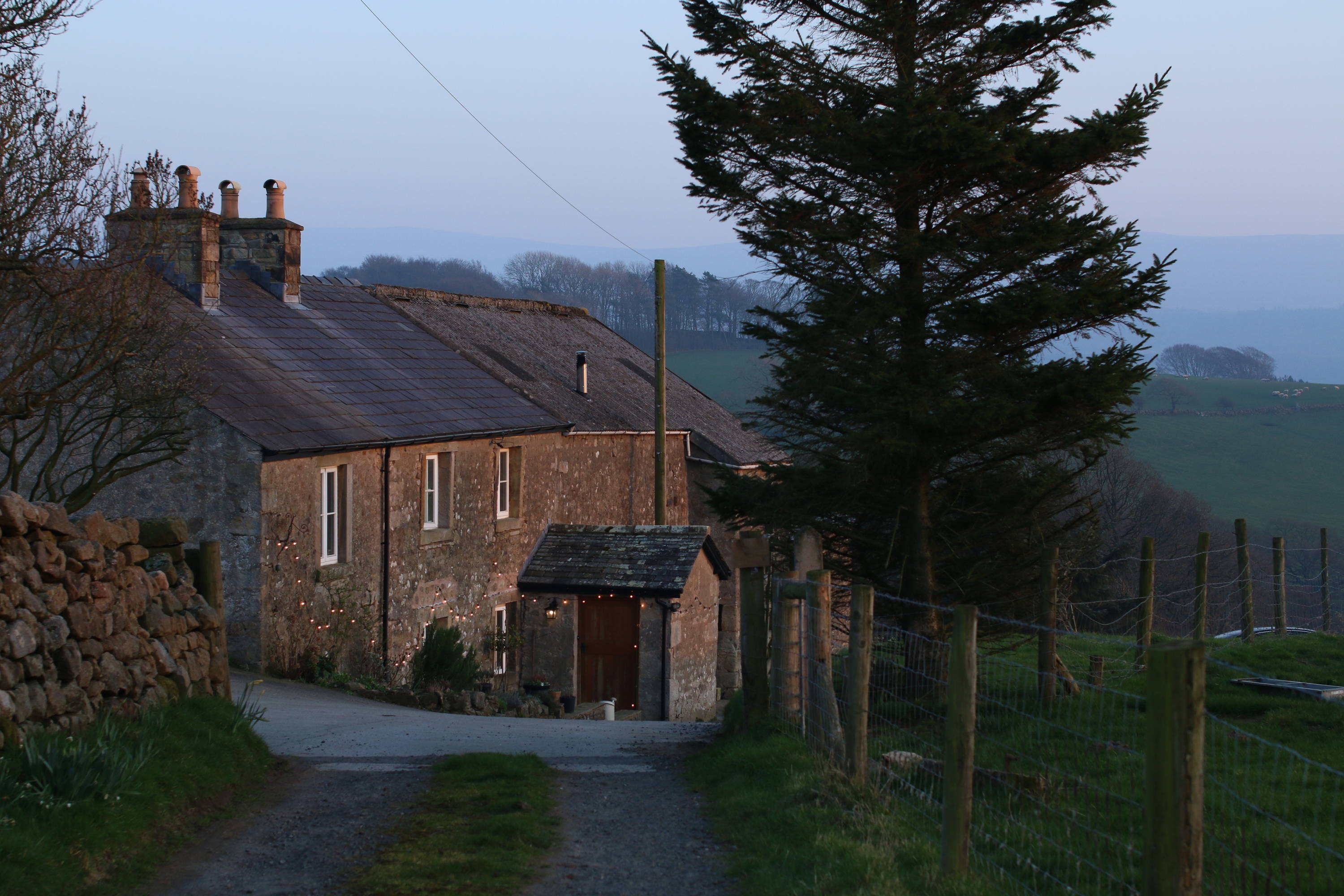 TMONKLEY GHYLL
GRAND OPENING WEEKEND

SATURDAY 13TH JULY & SUNDAY 14TH JULY 2019
10AM-5PM
Join me on my farm at Monkley Ghyll, in the Lancashire countryside, to celebrate us finally officially opening the doors for our calendar of events, activities, retreats, workshops and shopping to commence here at the farm. This has been our goal since we first moved to the farm in 2014 and we would love you to join us for a weekend of of activities explaining more about what we do here on the farm; with farm tours, meeting our flock of sheep, the woolly experience, or just relax and take in the stunning views across the Lune Valley. Our cafe will be open so why not have a slice of home baked cakes and a refreshing brew.

This weekend also sees the long-anticipated opening of our 'farm and yarn' shop, selling home-made and seasonal, farm-grown produce, as well as my own range of "Susan Crawford" british breed yarns, books, patterns and kits. See the whole range up close and personal and take advantage of visitor discounted prices. Also see the Vintage Shetland Project garments 'in the flesh' on display in store.
Our standard Open Day adult ticket includes general entrance to the farm between 11am-4pm and is valid for both days. You also get unlimited access to our shop and cafe facilities in our old stone barn. Be amongst the first to squish our new limited edition yarn 'Barn'.
The ticket also entitles you to a free slice of cake and a hot drink as well as 10% off all in-person purchases at the Monkley Ghyll Farm and Yarn shop for the duration of the weekend.
Children accompanying an adult go free!
Farm Experience Activities
Why not upgrade to our full farm experience ticket and find out more about farm life at Monkley Ghyll.
This ticket costs £30, and in addition to entrance to the farm for the weekend plus unlimited access to the cafe facilities and shop, this ticket books you a place on all of the 'Farm Experience' tours and activities running over the weekend. These activities include, Meet The Sheep, The Woolly Experience, Farm To Table Garden Tour and more..
And don't forget your free slice of cake and hot drink at the cafe and your 10% discount at the Monkley Farm and Yarn shop.
See full details of all the activities included in your ticket below.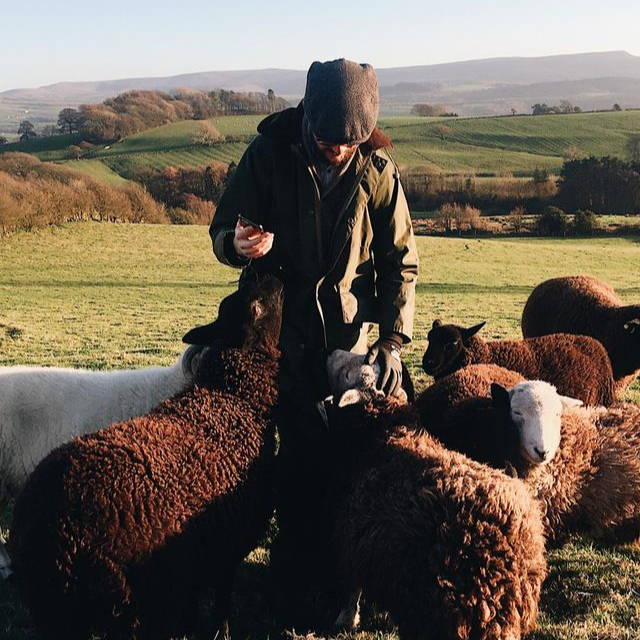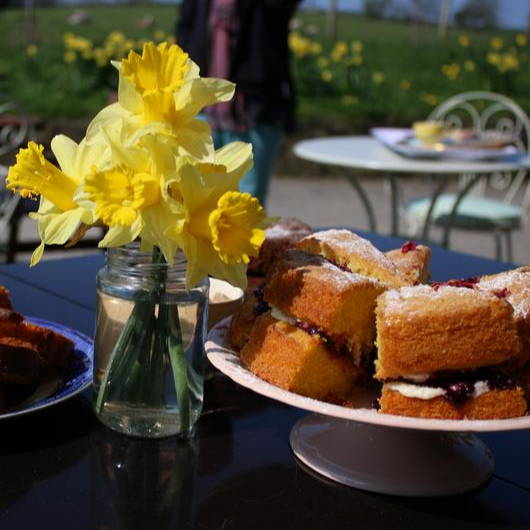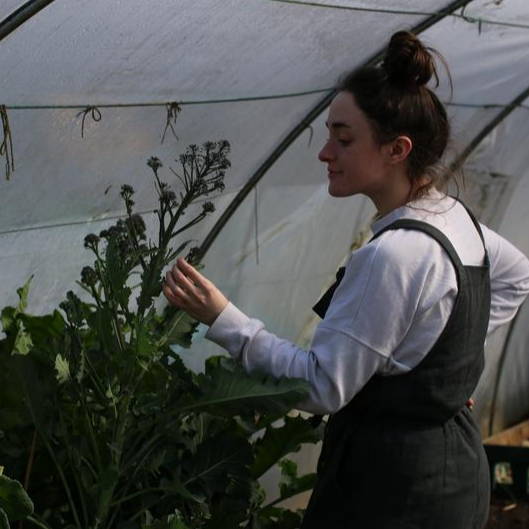 11am Saturday and Sunday - Meet the Sheep
Come on a guided walk across our picturesque fields and meet our flock. Learn more about our different breeds, Herdwicks, Zwartbles, Shetlands, Icelandic and delve into the history of Lancashire's native breed, the Lonk. Get up close and personal with a friendly sheep, feed by hand, feel the wool, and take a photo as a souvenir.
12pm Saturday and Sunday - Woolly Experience
Our expert team will give you a step-by-step introduction to our "Farm to Yarn" wool manufacturing process. From a glimpse into sheep shearing to the winding, steaming and skeining processes which all take place by hand and on the farm. Have a go on our impressive winding machines built from recycled materials by Gavin and take home your own mini-skein of yarn.
2pm Saturday and Sunday - Farm to Table Garden Tour
Take a tour of our vegetable garden. Learn more about our growing methods and our aim towards a more self-sufficient lifestyle. Why not plant a seed and and take it home with you, and start on your own farming adventure. Plants and vegetables will be available to buy on the day from our shop, and why not book onto our after hours supper-club where Charlie will be serving meals, sourced from our farm and garden.
3pm Saturday and Sunday - Sourdough Demonstration
Learn how to make a loaf of sourdough bread using our own sourdough starter. Get hands on and get tips and hints from our resident baker, Denis, who will share how he consistently makes great bread. Learn how to care for and feed sourdough starter and take home your own starter sample to get started.
Saturday 13th July / Sunday 14th July 2019
11am - 4pm
This ticket is for one person for day time access to the farm and all the events taking place during the day between 11am - 4pm. This ticket entitles you to 10% off all purchases made at the Monkley Ghyll Shop over the weekend as well as a free hot drink and a slice of cake.
Children under 12 go free.
Use the drop down menu to select the ticket option required. This ticket gives you full access to the farm on both Saturday and Sunday, however if you are only attending on one day or want to do all the tours on a specific day please choose this day from the drop-down menu rather than selecting the weekend option.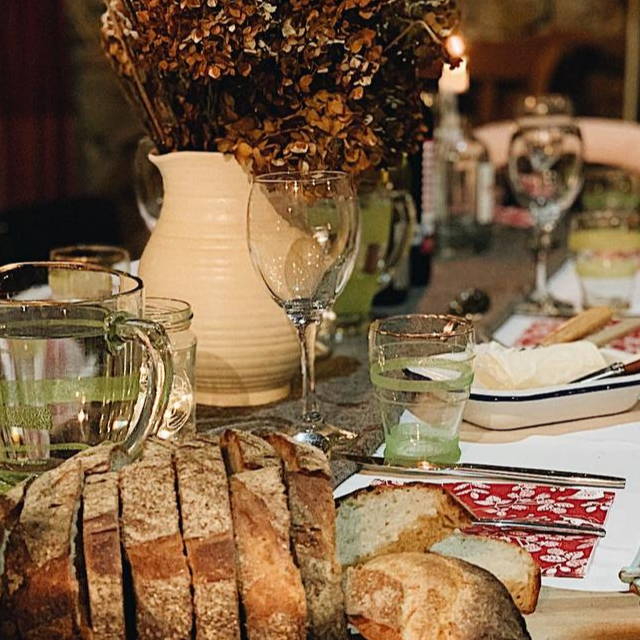 Stay around after hours on Saturday or arrive early for Sunday and enjoy an evening of cocktails, live music and "Farm to Table" dining. The set menu for this event, conceived, prepared, cooked and hosted by Charlie, will be focused around local, home-made and foraged produce, using seasonal ingredients growing on and around Monkley Ghyll. The menu will be inspired by the farm and its surroundings and is an opportunity for Charlie to share her passion for food and its provenance.
This ticket is for one adult for an evening of cocktails, live music and "Farm to Table" dining.
From 7:30pm.